SPEAK WITH A LAWYER NOW , AVAILABLE 24/7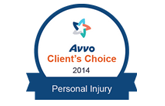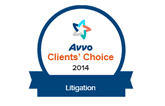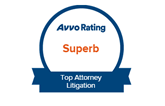 We take pride in being leaders
We take pride in being recognized as leaders in our industry by clients, colleagues, and opponents.  Through intelligent litigating and fierce advocating we get the results our clients want and deserve.  Most importantly, we treat every client as if they are the most important in the firm.
DETROIT'S LITIGATION SPECIALISTS
We treat every client like they are the most important in the firm.  Whether your case is worth a million dollars or ten dollars, we put forth exceptional diligence, aggression, and passion to get you the optimal result.  Don't believe us?  Check out our video testimonials and online reviews.
SPEAK WITH A LAWYER NOW , AVAILABLE 24/7

FIRM1ATSEVAFIRM.COM
  MESSAGE ON LIVE CHAT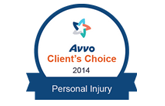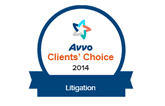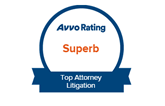 Seva Firm handles commercial contract disputes for individuals and corporations.  Some of our clients have included medical practices, photographers, yoga studios, and construction companies.
Medical Provider Collections
As one of the first Michigan firms to have a dedicated insurance medical bill collections practice, we consider ourselves to be the gold standard in this industry.  Our clients include surgeons, anesthesiologist, home care companies, MRI facilities, physical therapists, and many more medical providers.
Our firm has been recognized as one of the busiest and most productive auto accident litigation firms in Michigan.  We have taken several auto accident trials to successful verdicts, and we will not back down from a fight.
Dealing with insurance adjusters can be frustrating, time consuming, and emotionally draining so our firm will take this burden off you.  Our firm deals with insurance companies on a daily basis and we refuse to be bullied by these corporate giants.  We take the fight to the insurance companies!
Whether auto accidents, slip-and-falls, dog bites, or worker's comp, we will ensure that you receive the compensation you deserve.
Michigan Personal Injury Attorney & Car Accident Lawyer
The Seva Law Firm is one of the largest and most successful law firms representing plaintiffs in the State of Michigan.  Our team is comprised of eight passionate, aggressive, and intelligent attorneys and a friendly staff that is diligent and caring.
Through the years, we have secured over $100,000,000.00 in settlements and verdicts for our clients.  Our firm is also not afraid to take cases to trial, and the insurance companies know this.  We have won numerous trials against insurance companies in the past few years.  As a result, we have earned a reputation in our industry as being leaders and formidable opponents.
Above above all, our firm is built around client satisfaction.  Our number one goal is to ensure that every client receives the best service and results possible, and that every client leaves satisfied.   We believe this is why our clients love us.  Check out our online reviews to hear exactly why our clients recommend us.
Personal Injury Attorney & Car Accident Lawyer Serving All of Michigan