CONSULT WITH A LAWYER TODAY, AVAILABLE 24/7
SCHEDULE A FREE CONSULTATION!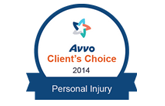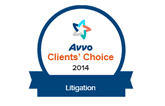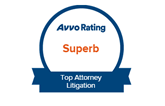 Dedicated to excellence
At Seva Law Firm, we are proud to be recognized as leading car accident attorneys in Detroit and throughout the state of Michigan. We are dedicated to providing exceptional representation, no matter the circumstances, and making ourselves available to clients through every stage of the proceedings. Our many 5-star reviews are a testament to the committment we bring to each and every case.
DETROIT'S LITIGATION SPECIALISTS
With many decades of combined experience in litigation, our trial attorneys know what it takes to find success in even the most complex cases. We make ourselves available to clients through every stage of the proceedings, making the process much easier on our clients and their families. We offer free consultations, and we do not charge fees in personal injury cases unless the claim is successful. 
CONTACT US 24/7 TO SCHEDULE A FREE CONSULTATION

FIRM1ATSEVAFIRM.COM
  MESSAGE ON LIVE CHAT
SET UP A FREE CONSULTATION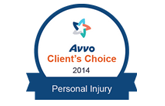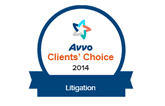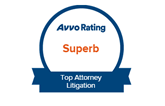 Our law firm handles commercial contract disputes for corporations and individuals. We work with photographers, yoga studios, medical practices, construction companies, and more.
Medical Provider Collections
Seva Law Firm is one of the first Michigan practices to have a dedicated insurance medical bill collections department. We are the gold standard in the industry. Our clients include home care companies, physical therapists, anesthesiologists, surgeons, and other medical professionals.
Our law firm is recognized as one of the top car accident litigation firms in Michigan. Our personal injury attorneys have extensive experience in litigation and all stages of the claims process.
Dealing with insurance companies can feel like an uphill battle. Our attorneys have a track record of success and extensive experience in negotiations with insurance carriers.
If you or someone you love was hurt as a result of another party's negligence, contact our law firm to find out if you have grounds for a claim.
CAR ACCIDENT ATTORNEY IN DETROIT
The Seva Law Firm represents plaintiffs in Detroit and throughout the state of Michigan. Our car accident attorneys in Detroit are passionate about the law and dedicated to achieving the best possible results for our clients, without any unnecessary delays, no matter the size of the case.
With more than $100,000,000 won for clients in settlements and verdicts, you can rest assured that our lawyers have the experience and tenacity to represent your interests. We know the most effective strategies to use at all stages of the claims process and litigation.
We offer free consultations, and our personal injury lawyers do not charge any fees unless the client wins compensation. Our many 5-star reviews demonstrate how far we will go to ensure that each of our clients receives the exceptional representation that they deserve.
Steps to Take After a Car Accident in Detroit
If you were injured in a car accident, you may be entitled to compensation for healthcare costs, lost income, and other damages. However, your statements and actions in the aftermath of the crash can have a major impact on the outcome of your claim. A Detroit car accident lawyer from The Seva Law Firm can help you avoid mistakes and make informed decisions through every stage of the proceedings.
Here are just a few steps you should take to protect your case:
Get Immediate Medical Attention
One common cause of insurance disputes is the plaintiff's failure to seek immediate medical care. In this scenario, the insurer may argue that the plaintiff was not seriously injured, or that the harm they suffered stems from something else. Alternatively, the insurer may say your failure to consult a doctor has exacerbated your injuries, and you are therefore not entitled to full compensation for your damages.
Speak to an Auto Accident Attorney Right Away
You have a limited amount of time to bring a lawsuit should your claim be unsuccessful. Even if it seems like you have a lot of time, you should speak with an auto injury attorney in Detroit right away. One mistake early on could severely diminish your ability to obtain compensation. An attorney can help you avoid costly errors.
Be Cognizant of Your Case
You'd be surprised by how common it is for plaintiffs to inadvertently jeopardize their car accident claims. A single social media post about your injury or recovery could be enough to derail your claim. And make no mistake—insurance companies are adept at tracking a plaintiff's online activity to find reasons to dispute their claims. Be sure to follow your lawyer's instructions exactly, and if you're not sure whether a particular decision would impact your case, consult your attorney for guidance.
Following the Recommendations of Your Physician
Following the physician's recommendations will help strengthen your claim and reduce the chances of the insurance adjuster asserting that your own negligence has contributed to the extent of your damages. Further, you should avoid any strenuous activities that could aggravate your condition.
How a Detroit Car Accident Attorney Can Help
There are all sorts of ways that a car accident claim can play out. It's simply not possible to predict what the insurance company or opposing party will do, and what strategies are best suited for your case, without having an in-depth knowledge of the specific circumstances.
An attorney will be able to understand the implications of your accident and the relevant case law and statutes. They will also know how best to approach your claim in order to obtain the maximum compensation without unnecessary delays or disputes. Further, having the help of an accomplished car accident lawyer in Detroit can take the burden off your shoulders so you can focus on your health and your family.
One small oversight, such as missing a piece of evidence or accepting a settlement too early, not only could reduce the amount of compensation you recover, but it could also lead to devastating financial turmoil in the future. Should your injuries take longer than expected to heal, for example, but you accept a settlement, you would not be able to pursue further compensation.
This is just one of countless mistakes a seasoned attorney can help you avoid. At The Seva Law Firm, we can help you navigate through this tumultuous chapter and make sure you are treated fairly by the insurance company. We will passionately fight for your interests, even if that means taking your case all the way to trial.
What Is a Personal Injury Journal?
If you were involved in an accident, it might feel like you'll never forget the details of this traumatic event. However, even these grisly memories will eventually start to fade.
Weeks down the line, it's likely you will struggle to remember important information that could assist your personal injury lawyer in proving aspects of your case. As such, our lawyers may advise you to start your own personal injury journal to record details about the accident and document the stages of your recovery.
Here are a few examples of what you might want to note down in your journal:
Symptoms and Pain Levels: Catastrophic injuries and even minor conditions can lead to extreme pain and suffering. They may also limit you in a number of ways, leaving you unable to work, enjoy hobbies, exercise, or take care of your children. While these effects are difficult to quantify, as the plaintiff in a personal injury case you have a right to seek compensation for these intangible losses. To prove these damages, your attorney may rely on expert witness testimony, pictures of your injuries, psychiatric records, and your personal injury journal. As a result, you should be diligent about documenting your symptoms and logging your pain levels. Your journal is a space for you to paint a clear picture of how your injuries have limited you and affected your quality of life. When you experience pain, you should "grade" the severity of these sensations on a scale of 1 to 10 and use vivid descriptions to communicate the extent of your suffering.
The Day of the Accident: How did the accident happen? What did you and the other party involved say and do immediately after the fact? Did anyone witness the accident take place? Did police officers arrive at the scene? The answers to these questions could help your attorney map out his or her investigation and identify which evidence still needs to be collected to prove liability and damages. For example, if you spoke to someone who saw the accident occur, your attorney may want to interview them to determine whether their deposition could help corroborate aspects of your claim.
Doctor's Appointments: Whenever you visit the doctor or sit down with a specialist, you should be taking notes. Not only will this help you keep track of their instructions, but it will also give your attorney a better idea of the treatment you've received, the doctor's recommendations, and other aspects of your recovery.
Limitations: Are you still able to tackle household chores? Can you take care of your kids? Have you been able to work? There are many ways a serious injury can limit you and prevent you from returning to your normal routines. Your attorney may rely on these entries to help prove your non-economic damages.
Speak to a Detroit Car Accident Attorney Today
Call (833) 738-2529, or submit our contact form to schedule a free consultation with a Detroit car accident attorney. We can come to you if you are unable to come to us.
Car Accident Attorneys Serving Detroit